The Seattle Times has just released the May 2016 issue of the Seattle Market Digest that is full of current market information for our area. These areas include the Labor Market, Retail Market, Regional Development, Travel Market, Economy, and of course, the Real Estate Market.
The review features highlights of each with promising rankings for Washington and Seattle:
Labor Market: Boeing job cuts this year could reach 10 percent
Retail Market: Financial troubles sink Spur Gastropub
Regional Development: $50B Sound Transit proposal; big spending; big plan
Travel: Alaska Air clinches Virgin America deal for $2.6B
Economy: More visitors, spending more money, lift hotel and convention biz
The Digest features a few statistics and articles on the Real Estate Market, including …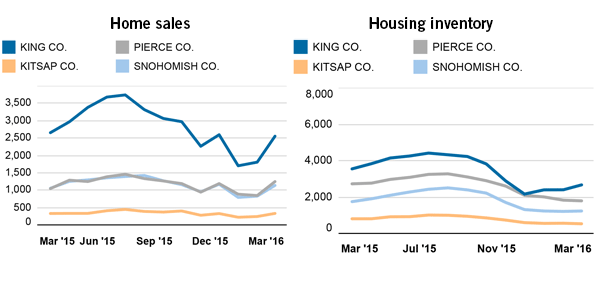 Homeownership continued to fall in the first quarter
Seattle second hottest apartment market in the U.S.
Squeeze on homes for sale extends to several counties
To read the market digest in its entirety, click here.